Study in UK - University of Salford
A University rich in history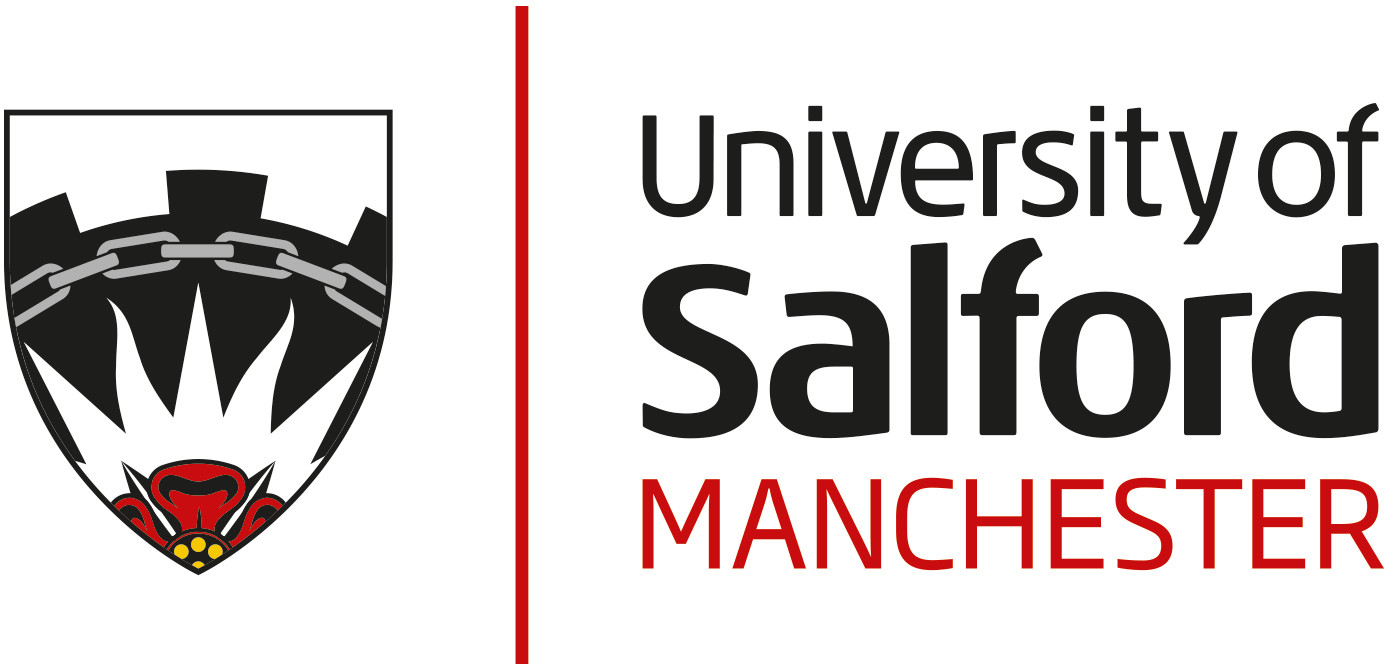 The University of Salford was founded in 1896, and is rich in history. The famous Peel Building, where artist LS Lowry used to study, now houses our Environment & Life Sciences subjects. We welcome students from more than 130 countries around the world.
Location
Salford is located 3km (1.5 miles) from Manchester city centre in the North West of England.
The University of Salford is a campus university, based around Peel Park and the River Irwell. It is 20 minutes walking distance from the heart of Manchester in one direction, and 15 minutes walking distance from Salford City Shopping Centre in the other direction. In fact, it is actually closer to Manchester city centre than Manchester Metropolitan University! The campus has its own train station and is on a very busy bus route between Manchester and Salford. It is easily accessible by all modes of transport.
Transport Links*
Manchester International Airport
It is recommended that students get connecting flights to Manchester International Airport. The airport has an extremely comprehensive website that should answer all queries: www.manchesterairport.co.uk. The airport has three terminals (1, 2 and 3). Charter airlines usually operate out of Terminal 2, while Terminal 3 is dedicated to British Airways and their partner companies. If students are arranging for someone to meet them at the airport they must check at which terminal they will be arriving. There is a direct rail link between the airport and Salford Crescent railway station, which is based within the University campus. The journey takes 10 minutes and trains leave approximately every 15 minutes. The timetables for all UK train journeys can be easily found using the National Rail Journey Planner, which is at www.nationalrail.co.uk/planmyjourney/
Our friendly staff can meet international students at the airport and take them directly to their university accommodation. The latest information about our Meet and Greet service is available at http://www.academic.salford.ac.uk/getready/welcome.php
Manchester Piccadilly Station
Trains to and from London and the south of England operate from Manchester Piccadilly. This station is a short taxi ride from the University campus. The approximate cost would be £5.
Manchester Victoria Station
This is the other main train station within Manchester city centre, on the Salford side of the city centre. The approximate cost by taxi to the University would be £4.
Trams
Manchester now boasts a wide network of tram (light railway) links, covering the city centre and various other town centres, including Salford Quays. These 'Metrolink' trams provide a quick and efficient mode of transport. Details of the schedule for trams can be found at: www.gmpte.com
Buses
The University of Salford is located beside the A6, one of the main roads into Manchester city centre. As a result, the university is very well serviced by buses, both into the city centre, to the student residences and to other local areas. Students can get a discount on weekly or monthly passes, which allow them to travel at special student rates. Information regarding the local bus network can be found at: www.gmpte.com
*Further information on travelling to the University of Salford can be found on our website at: http://www.academic.salford.ac.uk/getready/get_here.php
The city of Manchester
Manchester is the regional capital of the North West of England, which is the UK's largest economic region outside London. The city was the birthplace of the industrial revolution, and today is one of Britain's most lively and dynamic cities. Manchester is a very modern cosmopolitan city popular for its range of facilities and entertainment. Whatever your interest, Manchester is bound to offer something for you!
Among the most comprehensive websites are:
www.manchesteronline.com
www.manchester.com
Manchester city centre is very close to the University of Salford campus – less than 3km - just 5 minutes by bus or 20 minutes walking!
Shopping
Manchester city centre has the best shopping outside London. The city is famous for its shopping, which suits all tastes and budgets, from the high street shops and department stores of the Arndale Centre and Market Street, to the designer boutiques of King Street and the Triangle, including Harvey Nicholls and Selfridges among others. The Trafford Centre (www.traffordcentre.co.uk) is the largest shopping centre in Europe and was opened in 1998 and houses over 300 of the best known shops from around Europe. There is a direct bus link from outside the university to the Trafford Centre, which travels twice an hour throughout the day. In addition to the wide range of shops, there are numerous restaurants and bars and a 20-screen cinema that shows all the latest movies as well as many Asian and 'Bollywood' films.
Sports
Manchester has many new sporting facilities, including the City of Manchester stadium (which is home to Manchester City Football Club) and the Manchester Aquatics Centre. Of course, there is Manchester United (www.manutd.com), whose world famous ground, Old Trafford, is situated within view of the University campus. Tickets for big games can be expensive and difficult to obtain, but there is a museum offering tours of the ground and a large memorabilia shop. Manchester is also home to the Manchester Giants basketball team as well as one of the best velodromes (cycling arenas) in the world.
Theatre
Manchester has many theatres, including the Palace Theatre, the Opera House, and the Royal Exchange Theatre, all staging top productions. There are reductions for students at many productions. The forthcoming productions can be viewed at: http://www.manchestertheatres.com/
Cinema
Manchester has a number of cinemas in the city centre, including the IMAX (3D) cinema within the Printworks complex in Manchester city centre. There is also a 20-screen cinema at the Trafford Centre, which shows many Asian films, and the Cornerhouse, which specialises in foreign language and art films.
Social
Manchester is world famous for its range of bars and restaurants and its nightlife. Cloud 23 is one of the newest bars in Manchester, located in the Hilton Hotel, the tallest residential building in Europe. http://www.manchesteronline.co.uk/food/s/225/225397_bar_review_cloud_23.html
The many attractions include one of the largest Chinatowns outside China, the longest row of Asian restaurants in the country, in Rusholme, the Deansgate Lock area, popular with Manchester Utd footballers, Castlefield, The Hard Rock Café, The Gay Village and the Printworks complex.
Manchester now also has its own Big Wheel to give visitors an excellent view of the city and beyond: http://www.bbc.co.uk/manchester/content/articles/2004/10/27/wheel_of_manchester_facts_feature.shtml
Museums and galleries
Salford Museum and Art Gallery can be found within the University campus. In the city centre, you can visit the recently expanded Manchester Art Gallery, Manchester Museum, with displays and exhibitions featuring collections from all over the world, the architecturally stunning Urbis Centre, opened in 2000, and the Museum of Science and Industry, an award winning museum with an outstanding programme of changing exhibitions. Most museums and galleries in Greater Manchester are free to visit.
Salford
The city of Salford, located just outside Manchester, is only 324 km from London, 350 km from Edinburgh and 70 km from Leeds and has a wealth of facilities to offer the visitor. See: www.salford.gov.uk or www.manchester.gov.uk.
Due to be completed in 2011, the MediaCityUK site at Salford Quays will be home to five BBC departments and some of the world's biggest companies in broadcasting and new media. We're playing a big role in this exciting development too. With one of the largest media schools in the UK, the University of Salford is a crucial training ground for the next generation of broadcasters, and we are currently exploring ways to integrate our Faculty of Arts, Media & Social Sciences into the MediaCityUK site.
Salford Quays is next door to the world famous Old Trafford, home of Manchester United Football Club www.manutd.com. The stands of Old Trafford can be seen from some of the University buildings. Salford is a hotbed of support for Manchester United, but be warned - tickets for big matches can be expensive and difficult to obtain!
Why choose the University of Salford?
We are all very aware of the choices facing international students. Which country? Which region? Which city? Which university? We have therefore produced a list of what we would consider to be the unique selling points of the University of Salford.
CAREER PROSPECTS - applied nature of the courses and the extremely strong links to industry leading to the increased employability of Salford graduates. Over 90% of Salford students get a job or go on to further study within six months of leaving the University. All programmes of study are developed in conjunction with industry requirements. Over 75% of UG programmes offer a sandwich year option.
LOCATION - green campus very close to Manchester city centre – best of both worlds
VALUE FOR MONEY – competitive tuition fees and lower cost of living than the south of England
TRANSPORT LINKS – direct rail link to the campus makes it easy to travel to places of interest in the UK and Manchester International Airport.
TECHNOLOGY – full internet and email facilities with technical support for all. Unlimited broadband internet access at all University accommodation sites, included in rent.
STUDENT CENTRE - Manchester is a student city with the largest student population in Europe; it has three universities, many colleges, and thousands of students from all over the world!
SUPPORT - extensive welfare provision including a dedicated Student Assistance Office
GUARANTEED ACCOMMODATION - guaranteed accommodation for everyone applying before 1 September 2011
FLEXIBLE - various entry routes to programmes via access and foundation courses.
LANGUAGE SUPPORT - excellent English language provision accredited by the British Council.
JOBS - numerous part-time job opportunities in local area.
WELCOME - Meet and Greet service from Manchester International Airport as part of the free International Student Welcome Programme.
RESEARCH – Salford is in the top third of UK universities for research and has two 6* rated research departments (Information Systems and Construction & Property Management)
UNDERGRADUATE AND POSTGRADUATE STUDY
Subject Areas
Accounting
Aeronautical Engineering, Aerospace
Allied Health
Architecture
Art and Design
Audio, Video and Acoustics
Biology, Biosciences
Built Environment
Business and Management, Banking and Finance, Logistics
Civil Engineering
Complementary Medicine
Computer Science
Counselling, Psychotherapy and Social Care
Criminology
Economics
Engineering
English
Environment
Environmental Health
Exercise, Physical Activity and Health
Geography
Health and Safety
Health Care Studies
History
Hospitality Management
Housing and Regeneration
Information Technology, Information Systems
Journalism
Languages
Law
Leisure Management
Maths
Mechanical Engineering
Media
Midwifery
Music
Nursing
Occupational Therapy
Performing Arts
Physics
Physiotherapy
Podiatry
Politics and International Relations
Prosthetics and Orthotics
Psychology
Radiography
Social Policy
Social Work
Sociology
Sports Science
Tourism Management
Wildlife
How to enrol: Contact us for the enrolment procedures and additional information.